All courses in 2022 will be offered both on-line and in-person.
UBC's Graduate Certificate in Aquaculture supports Canada's role as a world-leader in programming and standards in seafood farming.
The certificate program is a one semester/4-month, 16-credit specialized program that is ideal for students interested in entering the aquaculture industry and for those who are ready for a career transition. It explores principles across the broad scope of fields involved with food production from aquaculture.
The curriculum has a strong focus on finfish aquaculture (includes salmon).
The Graduate Certificate of Aquaculture will teach you to:
Critically evaluate and propose solutions to problems in the aquaculture area from a variety of perspectives in a professional and ethical manner.
Use information from scholarly, government and industry sources to address challenges in aquaculture.
Understand the relationship and role of government agencies, fish processors, hatcheries, feed mills and production companies.
Develop a perspective of the social and economic issues and opportunities related to aquaculture in British Columbia and Canada.
In addition, site visits to labs, fish farms and seafood processors give students an excellent introduction to the jobs and settings (both indoors and outdoors) where they could find future work.
Program Requirements
Courses will be delivered at the UBC Vancouver campus during Winter Term 1 (September – December). Students will complete the certificate on a full-time basis over a period of 4 months, completing 7 required courses:
AQUA 501 (3 credits) Aquaculture Production Systems
AQUA 502 (2 credits) Fish Nutrition, Feeds and Feeding
AQUA 503 (3 credits) Fish Health
AQUA 504 (2 credits) Finfish Genetics and Reproduction in Aquaculture
AQUA 505 (2 credits) Ecological Sustainability of Aquaculture
AQUA 506 (2 credits) Business concepts in Aquaculture
AQUA 507 (2 credits) Seafood Processing
Who will be your instructors?
You will learn from thought-leaders in aquaculture — courses are taught by leading researchers and scientists from academia, government and industry. All have a strong curiosity and a desire to ensure seafood farming is a positive contributor to environmental sustainability, food safety and health, and food security in the future.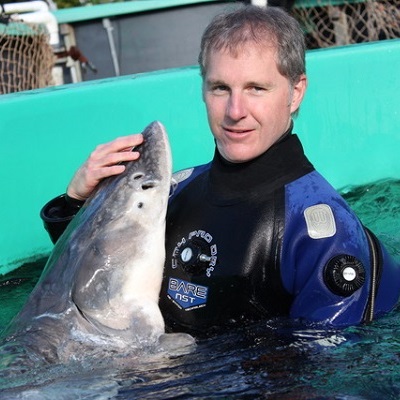 Justin Henry (AQUA 501: Aquaculture Production Systems)
Justin Henry has more than 25 years of aquaculture experience. He is a Registered Professional Biologist, a UBC/LFS alumnus (BSc Agriculture 1995, specializing in Aquaculture), and holds a Master Degree in Aquaculture Biotechnology from Aalborg University in Denmark. Prior to founding his own consulting practice, Henry Aquaculture Consult Inc., Justin was general manager of Northern Divine Aquafarms Ltd. in Sechelt, BC, the world's only producer of certified organic sturgeon and caviar. There he developed techniques to produce monosex female coho salmon which are now exported as eyed eggs to other fish farms around the globe. Justin helped to bring organic aquaculture to Canada as the chair of the Canadian General Standards Board committee that developed the Canadian Organic Aquaculture Standard. Justin won the Organic Champion award from the Canadian Organic Trade Association in 2016. Justin has presented at conferences around the world on topics around recirculating aquaculture systems, sturgeon farming, organic aquaculture, and aquaponics. For more than a decade, he served as board member and president of the Sunshine Coast Salmonid Enhancement Society. He is currently a member of the ad-hoc group on aquatic animal biosecurity for the World Organization for Animal Health, and the chair of the Canadian General Standards Board committee on Organic Aquaculture.
Jason Mann (AQUA 502: Fish Nutrition, Feeds and Feeding)
Jason Mann is currently the Director of Nutrition for Evaqua Farms and its sister company, Riverence, USA-based trout producers located in Idaho and Washington, respectively.
Earlier, Jason worked for EWOS, a Scandinavian-based aquaculture company, after completing his studies in Animal Nutrition at UBC's Faculty of Agriculture, obtaining his BSc in Animal Science and MSc in Animal Nutrition. At the end of 2016, after 29 years with EWOS, Jason retired from one of the world's largest salmonid feed producers. Jason was Managing Director for the North American fish feed market. In earlier roles, Jason was Quality Assurance Manager, Operations Director, Research and Development Manager, Purchasing, Marketing and Nutrition Director. Jason was born in the Cowichan Valley on Vancouver Island and now lives in the Fraser Valley.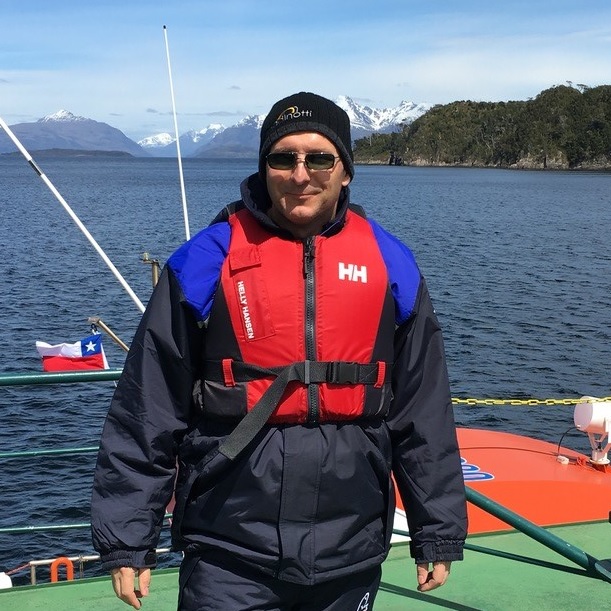 Barry Milligan (AQUA 503: Fish Health)
My background includes a veterinary degree, a master's degree in marine biology, five years of research experience in the area of animal welfare and behaviour, and 18 years of practical experience in the area of salmonid health and production. In recent years I have participated and remain involved in both the Federal Aquaculture Collaborative Research and Development program (ACDRP) and the Canadian Science Advisory Secretariate (CSAS) program. I have extensive knowledge on the rearing of Coho, Chinook, and Atlantic Salmon in marine and freshwater systems, including all aspects of production from broodstock through to harvest and processing. During my career I have overseen the health and welfare of over 220,000mt of harvested farmed salmonids in western Canada. I am currently providing independent veterinary services to a number of aquaculture companies, and I'm the institutional veterinarian for Vancouver Island University, which involves advising on health management of fish stocks and animal use protocol assessments, and monitoring to meet CACC animal welfare guidelines. Additionally, I am chairing the National Farm Animal Care Council – Farmed Finfish Code of Practice for Canada, which involves a review of top fish welfare concerns and developing a code for Canadian commercial salmonid production. This covers topics such hatcheries, enclosures, feeding management, health management, husbandry, euthanasia, transportation, on-farm slaughter and mass depopulation.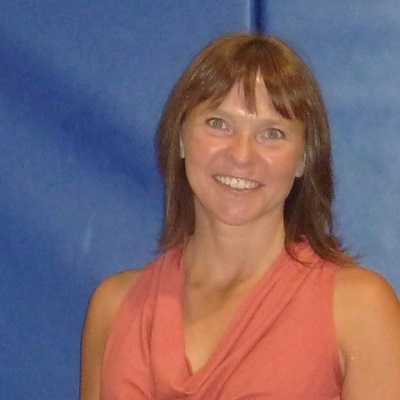 Wendy Vandersteen (AQUA 504: Finfish Genetics and Reproduction in Aquaculture)
Wendy Vandersteen has a BSc from Queen's University (1997), an MSc from the University of Manitoba (2001), and a PhD from the University of British Columbia (2006). Since graduating from UBC, she has held positions in academia, government and industry, and enjoys facilitating research and collaboration across these boundaries. She is currently Director of Research and Development at Taplow Ventures Ltd, Adjunct Professor at the Faculty of Land and Food Systems at UBC, and remains active in support of the aquaculture industry growth in British Columbia.
With 25 years of experience conducting research on fish, and close to 20 years specifically with salmon, Wendy has extensive knowledge of salmon growth in culture conditions. Her initial work was focused on behaviour and ecology of fish, and this evolved into a more in-depth analysis of physiology and the underlying genetic mechanisms controlling growth and behaviour. A more recent focus has been the application of genomics resources for development of broodstock selection programs for the aquaculture industry, as well as development of fish rearing guidelines for land-based aquaculture systems. Recent work with Taplow has expanded into better understanding the role of nutrition on fish health and performance, and testing the incorporation of novel ingredients into fish feed.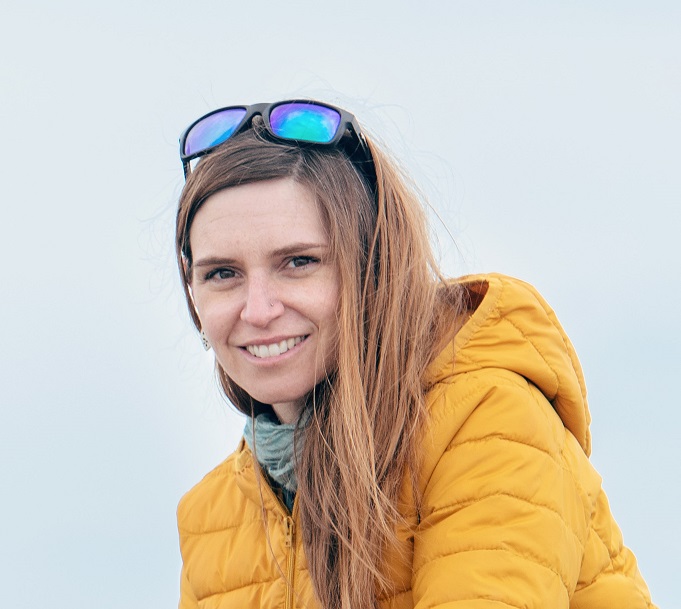 Andrea Frommel (AQUA 505: Ecological Sustainability of Aquaculture)
Andrea Frommel is Chair in Sustainable Aquaculture and an Assistant Professor in the Faculty of Land and Food Systems' Applied Biology program. She obtained a BSc from the University of California at Santa Cruz (2005), an MSc from the University of Southern Denmark (2008), and a PhD from the GEOMAR Helmholtz Institute of Marine Research in Kiel, Germany (2012). She was a postdoctoral fellow in Colin Brauner's lab at UBC, studying the environmental effects on commercial fish species, and held postdoctoral positions in the UK and Sweden. In B.C., she has become increasingly interested in the interactions between aquaculture and the environment with two main questions: 1) How the environment within aquaculture – carbon dioxide levels, temperature, salinity, feeding, light, disease, water quality, etc. – affect fish physiology, health and development; and, 2.) How aquaculture sites interact with the natural environment and what mitigation strategies can be adopted to minimize impact to wild populations.
Oliver Mueller (AQUA 506: Business Concepts in Aquaculture)
Oliver Mueller has a BCom from the University of British Columbia's Sauder School of Business where he specialized in marketing and data analysis, and a Master of Food and Resource Economics with a focus on econometrics from the University of British Columbia. He has worked in a variety of roles and sectors from tech-manufacturing, to grocery retail, to agricultural technology firms, to higher education. He has also worked on seaweed-based CPG products as well as a research project on seaweed farming's potential as a tool for driving economic in poverty stricken regions. His academic interests are around seaweed, sustainability, economics and business strategy.
Alberto Mendoza-Galina (AQUA 507: Seafood Processing)
Professor Alberto Mendoza-Galina (MA BSc Biochemistry engineering, food sciences, and technology) is a GFSI Certified auditor, and HACCP certified by the UN/FAO and the USDC/NMFS. With more than 30 years of progressive professional experience in the areas of food safety and food quality management systems, Alberto has been as a manager, consultant, educator, and certified auditor in diverse industry sectors, from primary production, aquaculture, harvesting, food processing and manufacturing, to distribution centres and institutional food service establishments including fast food and franchisees in Canada, the USA, Mexico and the Kingdom of Saudi Arabia.
Alberto is an expert in designing, validating, and implementing tailored food safety and food quality management systems. Alberto knows that together, we can produce sustainable local food systems that can support regenerative practices in our environment, allowing natural systems to grow and evolve to resolve our climate crisis. He is a firm supporter of sustainable practices founded in local people's knowledge and science.